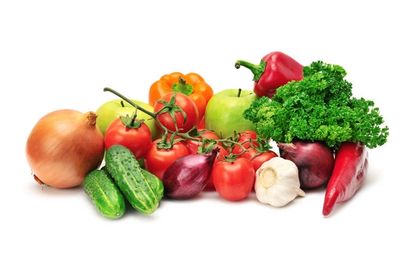 Kitchen Makeover $60 what does it include?
an evaluation of the type of foods that already exist in your kitchen cupboards and refrigerator

getting rid of the unhealthy foods that don't contribute to your nutrition goals

identifying what types of foods will contribute to your nutrition goals and which foods may be interfering with them

suggestions for cleaning out and reorganizing kitchen cabinets

handout on what types of foods to stock your pantry and refrigerator with
tips to help you plan and structure healthy eating
Grocery Store Tour $65 What does it include?
specific tips while shopping for healthy food for you and your family

how to read food labels

understanding nutrition and health claims, what do they really mean?

organic foods: produce and products

serving sizes, portion sizes, and realistic serving sizes for men, women and children

Other protein sources, besides meat

a "superfoods" grocery list

learn economical ways to eat well

make healthy shopping quicker and easier by taking out the guess work and getting the facts!
Meal Planning and Preparation $70 What does it include?
cleaning, washing, and cutting up vegetables and fruits

precooking meats

precooking legumes, grains (i.e. lentils, chick peas, black beans, quinoa, wild rice, etc.)

planning meals up to three days at a time

planning lunches for the whole family, for school, work, or home.

how to make homemade protein bars, trail mixes, and other healthy grab-and-go snacks
how to make healthy superfood shakes